I freaking love etsy. If I'm looking for something specific that I can't find at other online stores I can usually find it or something close to it on etsy. It's like a million shops in one place. There are a few specific shops that I really love so I'm commissioning a new "My Etsy Favorites" weekly feature so I can tell the world about them.
This weeks etsy favorite is a shop called
driftwood & fossil
and they make some super cute bags, scarves and ceramics, all hand-dyed, all wanted by me. I love their clutch bags, especially this one which has this great Mexican blanket print for fall: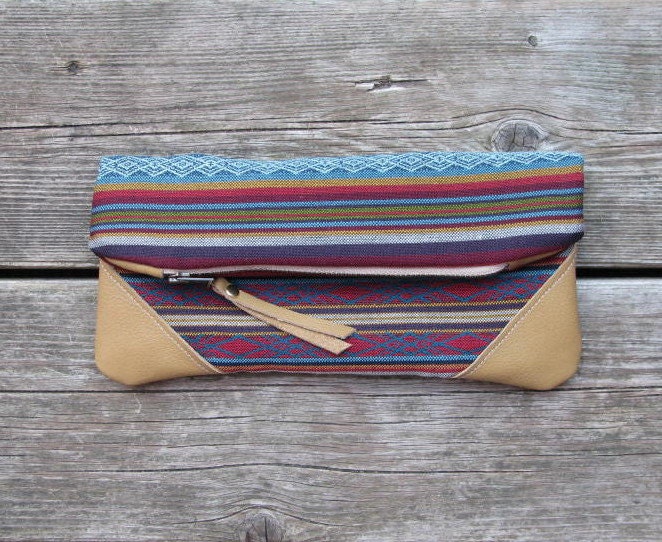 This next one is also a favorite of mine. Love that it can opened up to be two sizes and the beautiful tie-dye: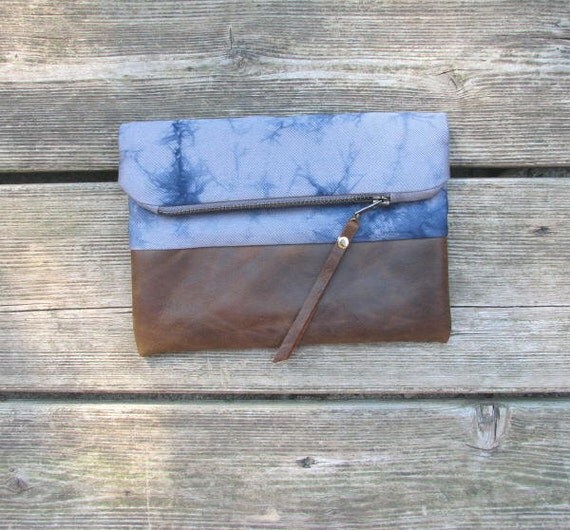 If you love beautiful, durable clutches that you probably won't see anyone else carrying around then check them out!
(they're really affordable too, but they look like something way pricier!)